Startup business ideas are always lurking around us. While some of us never see opportunities in entrepreneur ideas, others see vast open fields waiting to be cultivated. But is every field worth tilling? When it comes to startups, you can never be 100% certain if your idea is a success until you complete the software development for your MVP and your target market begins using the service. While uncertainty about the potential of your startup idea lingers till your service is live, there are some questions you can ask yourself before you build a startup company and start software development. Answering questions won't determine if you will have a successful startup or not, but they will give insight into how much of a chance you have to succeed with your startup. At Smartup Network, there are 6 main questions we pose to all our potential entrepreneur partners during our initial discussion. The answers to these questions usually go a long way for both parties understanding if developing the entreprenuer's idea will be a good use of resources for both sides.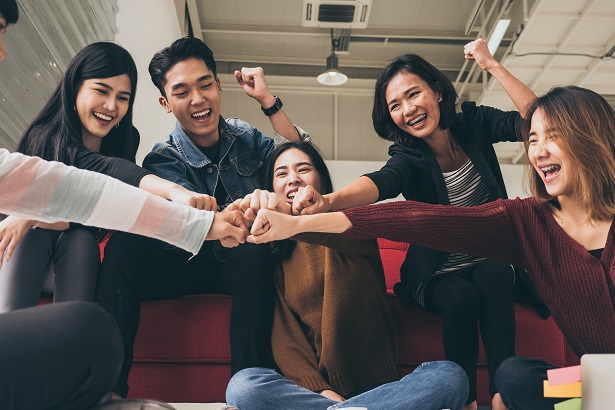 1. Who are your cofounders and what are their areas of expertise?
We really don't encourage entrepreneurs to go into a startup as a sole Founder. Not that such a startup can't be successful, it's just more difficult to have success and there are reasons for it. Most of the time nothing is given to a startup to begin with, which means you need extensive work in developing the software, marketing the service, getting investors on board, building a team, planning, etc.
It's possible you'll find dedicated employees who love your idea and are willing to go through the dark times because they see the light at the end of the tunnel. This is very unlikely. That's why we encourage you to find people you trust that can't help you raise a startup from the ground up as co-Founders.
We encourage you to make sure these co-Founders are diversified in their skill sets. For example, it doesn't help to have 3 total co-Founders who are great at developing if you can't market what you build. Each co-Founder should have specific roles so that you can divide and conquer all the tasks that lay ahead
2. What is the collective experience of the Founders in the industry you have an idea for?
You could have a startup idea that could detect cancer from a mobile app, but you'll have a difficult time convincing any investors to invest in the idea, or have anymedical clinics listening and actually trying your service without a medical PhD on the founding team. Just like any other facet of work life, your chances of success with your startup depend on your ability to network in the industry you are trying to tackle. We have seen that building a network for your startup is substantially more difficult when you have to first convince the people you are trying to sell your service to that you're worth listening to.
Your market in your targeted industry will trust people "of their own kind" more and will be more willing to try the service they are promoting. So have at least one person on the team that is familiar with the industry.
3. Who are your potential competitors?
The next step for us is to find out who the potential competitors of the idea are. Since we get a synopsis of the service idea prior to our first call, we put aside a few minutes to do a basic search online for potential competitors that offer similar services.
We do this simple research for 2 reasons:
1) To be ready to ask the entrepreneur how their idea will differ from the competitor's services and how they will stay head of the competition;
2) To see if the entrepreneur did their homework about the industry they want to enter.
It is always shocking when an entrepreneur tells us their idea has no current competitors in the market. In this day and age, it is absolutely impossible to have no competitor that offers similar services to your idea or has the means to easily create a similar service if your idea gains traction in the market. When an entrepreneur tells us they have no competitors, this means either they haven't done their research, or they're too short-sighted to see the threats to their proposed idea. Either reason is a huge red flag for us.
If you can't find a single competitor with a similar service in your target market, check other markets to see which companies are providing your services to those markets. Ask yourself what the barrier to entry for your market is to those similar companies. There likely isn't a serious barrier to entry other than potentially needing certain financial means or establishing your idea in a country where the government can control the competition.*
*If you are planning on establishing your company in a country where the state can determine who the players in the market can be, be wary that the government can push you out of the market as well.
If you absolutely cannot find a single competitor in any market around the world, then look to see who the big players are in your industry. You can be guaranteed that if your idea shows success in the market, the companies with lots of financial freedom will flood your market with similar services to drown you out. So doing your thorough market research and being prepared for stiff competition is a must.
Please click on this link to see the remaining 3 questions we pose to our potential entrepreneur partners before we begin development. As mentioned before, answers to these questions don't guarantee success for your startup idea, but it gives you a good idea of what your chances for success are.